FRIDAY! I could shout it from the rooftops!! We are saying our prayers that Craig makes it home today – He was stuck in White Plains, NY last night due to fog and weather…Crazy to me, since it was 97°F outside and absolutely spectacular here in Atlanta, G-A! 🙂 We cannot WAIT to begin our BUSY, wonderful weekend!!
About twelve hours ago this time last week, we were up to another one of our crazy trips! Rather than fly to Minnesota for Craig's dad's birthday, we decided to make the 18 hour drive again – with the pups!
They are such good travelers!!!
Craig's dad's 60th birthday came in the form of a surprise party, so when we arrived on Friday afternoon, we met up with Craig's sister, Mandy, and our brother-in-law, Mike, who took us in for the night. 🙂 Thank you SO much for letting us stay with you! (Especially with Lucy & Caroline!)
We went out to eat that evening in Downtown St. Paul with Mandy, Mike & Jenna too – Craig's youngest sister! Great Waters Brewing Company was delicious!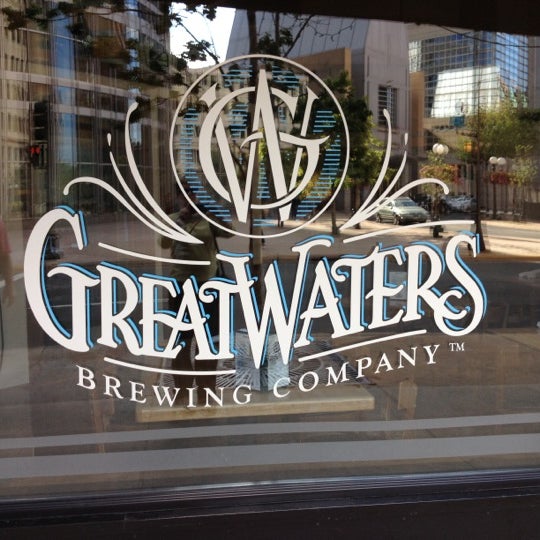 When we got back to Mandy & Mike's that evening, it wasn't very long before Craig and I CRASHED! An eighteen-hour drive and no sleep was enough to do us in for about 12 hours! 🙂
Kevin's 60th birthday party was held at Rockwoods Grill in Otsego, which is Craig's hometown.
Here are some pictures from the awesome party – I sure do hope we surprised my father-in-law!
Back at the Lefebvre Farm, the next day after church, we had a big family lunch and took some BEAUTIFUL family pictures outside!
And then at 6:30AM the next morning, we were back on the road to Georgia!
We had a WONDERFUL time, and hope our Midwestern Family knows they are always welcome Down South – and that we would love to have them! 🙂
Have a FABULOUS Memorial Day weekend everyone!!! I want to especially say "Thank you" to my father who is a Retired Army Officer! Thank you for your service to this wonderful nation!