In light of the recent inclement weather, and ensuing traffic gridlock nightmare that was Atlanta last week, today's post is a collection of things you might want to think about stowing away in a little bag in your vehicle…just in case. While you may not live in an area in which you feel like the Icepocalypse might ever be a threat, even in this age of cell phones and ON-STAR, you can still be stranded on the road.
As we learned in Atlanta last week, it's better to be safe than sorry.
1.
Mayday Urban Road Warrior Kit
This kit includes almost everything one could possibly need in an emergency situation – whether inside your car, or elsewhere. The price is a SMALL investment for the assurance of safety!
2. 
Fleece Blanket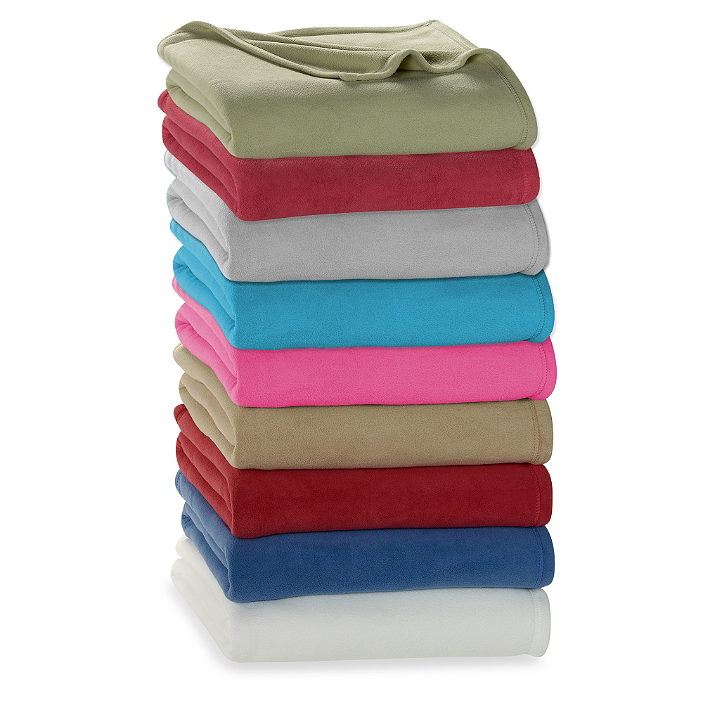 It may seem like overkill, but if  you can't leave your vehicle running to keep the heater on, you'll be GLAD you have a blanket. The previous kit includes a solar blanket, but this will ensure you're warm and comfortable.
3.
Bottled Water
I was personally "trapped" in my vehicle for more than 9 hours. Trust me. Water is a 
great
thing to have on hand. In some situations, this past week included, you don't know when you'll be able to find shelter and food/water. Staying hydrated is key to safety, and in some cases, survival – if it comes to that.
  4. 
64 oz Containers
Hey y'all. Nature calls – and it doesn't stop knocking. I know, personally, one of my ongoing, numerous prayers on Tuesday was, "Lord, please take away my 'potty urge'!!!". Seriously. 
Not to mention, having containers like this one on hand, would be a help in a variety of situations:
emergency potty
"sick bag"
keeping your wallet & cell phone dry
5. 
Candy Crush
If you don't already, you seriously must have this game downloaded on one of your devices. Not only is it addictive and a lot of challenging fun, I believe it is part of what kept me sane for some of those long hours in the car. (Let me reiterate I did not play any games or operate my phone, etc. whilst moving in traffic – only while stopped, with the car in PARK.) It was a great mental break, and helped to keep your mind focused on something other than the disaster at hand.
6. 
Car Charger For Your Electronic Device or Mobile Phone
This is a good thing to have in your car, regardless of the situation, but I promise you, I felt so much safer knowing my phone had no chance of running out of battery during my trek home. It was super comforting to be able to talk to Craig with no concerns of having to be 'stranded' with no means of communication.
Whew! We are glad to be safe and sound, and now, unfortunately, back to the office (or cockpit), as well. It was a nice break while it lasted; however, temperatures last night were comparable to a spring evening. We grilled out on our deck for dinner in short sleeves! Quite a change! 🙂
The next time we have an 'emergency' situation while traveling in our vehicles, we will be prepared (and now so will YOU!)!
Until Tomorrow!
XOXO,