Welcome To My Choice Monday Folks!
If you're reading this post from anywhere in the United States, you're likely a little bit cold today! Here in Georgia, it is currently 20 degrees with a wind chill making it feel like -5 degrees outside! While my husband may be used to this weather, us Georgians just aren't! So, read on today to find out about an (audio)book to warm your brain (& soul), a blog to warm your heart, and a bowl (of deliciousness) to warm your tummy!
I somewhat happened upon this "book" when I got my notification from Audible that my new credit was in, and I could choose a new book for the month's enjoyment. I went on the site and came across this one…Naturally, I was interested in this one…I mean, my husband is a pilot and we are on the look-out every day for new and exciting ways to experience God's Word.
What a blessing this has been. I listen on my way to and from work, while I'm getting ready some mornings…It is a "book" I just can't put down. Skip Heitzig discusses the Bible in ways you can't imagine and you've never heard before. Check out the videos here and here.
If you want to listen to or watch this series, you can here . There are also bible study worksheets available to you at this link… Really, you won't be sorry! The Bible From 30,000 Feet has me interested in, contemplating and passionate about GENESIS. I cannot even fathom what lies ahead!
Wow. This blog could have you enveloped in it's insight all day long! I'll be posting more on the topic of "The Veil" later this week, and have been blessed with the opportunity to guest post on this author's site, so this is certainly not the last you'll hear about the concept of "The Veil"… But on this cold day, take a moment to read a little bit about The Veil of Chastity.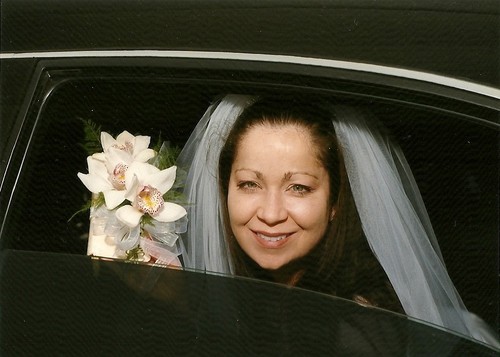 Reading about the concept of "The Veil" is just another bump on the head of just how much God loves us and cares for us. This is a blatant indication of God as a Father figure, and it is so. very. beautiful. If you're a single girl or guy, it will give you hope and peace. If you're happily married, it will give you goosebumps.
Romans 8:28 – "And we know that all things work together for good to them that love God, to them who are the called according to [his] purpose."
Stay tuned for more on "The Veil", and for the link to my upcoming guest post!
3. A Bowl Of Buffalo Chicken Dip
While this picture isn't exactly ours, (thank you Starships & Laserbeams!!), the recipe that follows is so delicious you'll probably not have the opportunity for a picture of it  – because it doesn't last long! Craig & I usually make this dish as a casserole, but yesterday we opted for the "dip version", being that we had too much going on to cook with anything other than a crock pot! Here's what you'll need:
2 lbs chicken breast (or tenders) 1 large bottle Frank's Red Hot Buffalo Sauce (or buffalo sauce of your choosing) 2 blocks cream cheese 1 bag shredded colby jack cheese Minced garlic 1 jar of ranch   Fully thaw chicken and place in the bottom of your crock pot, turned to High. Pour 3/4 bottle of buffalo sauce, & half jar of ranch dressing over chicken. Place one block of cream cheese & half the bag of shredded cheese over chicken. Add about 1 T (+/- to taste) minced garlic to crock pot. Place cover on the crock pot and let cook for about 6 hours on High.    After about 6 hours on High, the chicken should be easy to shred. Shred the chicken and add the remaining ingredients to the pot. Turn the crock pot to Low and let cook for about 1 more hour.
When this is complete, stir everything together and you will have either a delicious dip or you can also serve over rice for a yummy entree!
Now, between your new book, blog and bowl of buffalo chicken dip, you should be warm from head to soul!
Keep warm, and meet us back here tomorrow for TTC Tuesday!
Love,